Regular price
$164.99 USD
Regular price
$179.99 USD
Sale price
$164.99 USD
Unit price
per
Sale
Sold out
---
Product Description
Adam's Swirl Killer Mini 12mm Long Throw Buffer Polisher was designed with our customers in mind. This spot-correction machine car buffer is a must-have tool in your paint correction process. You will find a use for it on nearly any vehicle you paint correct, especially in places where a larger pad or Swirl Killer Buffer Polisher may not fit. It is the perfect accessory that compliments your larger polishing tools!
Whether you need to polish those swirled up A, B, & C pillars on your doors, complex curves around fog lights, rear spoilers, headlights, taillights, rocker panels, the Swirl Killer Mini is the perfect machine for housing smaller pads has more than enough power to do the job and achieve perfection. The short overhang around the backing plate also allows for access into more difficult areas like on and around mirrors, clear coated wheels, door handles, and around tight emblems.
Key Features:
Removes swirls in small and hard-to-reach areas

Compact design, smooth operation, low vibration

Strong correcting ability with 12mm throw and up to 5500 OPM

Works perfectly with Adam's 4" microfiber and foam polishing pads
Specs:
Backing Plate:

Voltage/Frequency:

Power Consumption:

Rated 500W (Maximum 750W)

Free Speed:

Weight:
Correct your paint with control

You never want to start out on a very high speed setting. You want to start out low, then progress to the speed require to polish your paint & buff our those swirls scratches. Most swirl mark removals can be achieved at speed setting 3 or 4 on the adjustable speed dial, with the higher speed 5 and 6 left for heavier scratches.

The perfect size for curves & small panels

A long throw polisher like the Adam's Swirl Killer Mini is a dual-action machine polisher that oscillates & shakes the backing plate along with the polishing pad in many directions in quick motions, several thousand times per minute. The backing plate has a small frame that allows you to easily attach velco foam polishing pads to it.

Ergonomic grip for polishing control

The Swirl Killer Mini is intended to be used for spot correction of specific areas on a vehicle where a full size machine polisher cannot fit. Great for A Pillars on your vehicle, or small strips of paint that would be hard to polish with a larger polisher.
Prep Your Paint

Car Wash:

Before attempting anything, you need to wash your car thoroughly. You need to remove as much of the road dirt, dust, and more as you can before you begin to polish or wax. To remove any existing waxes or sealants, use Adam's Strip Wash. If not, use Adam's Car Shampoo or Mega Foam for optimal cleaning results.

Remove Surface Deposits With Clay Bar or Clay Mitt:

With a clean car that is free from waxes and sealants, it's time to move on to the next stage of paint cleansing which is claying. This is all the stuff that sticks to your paint, but won't come off in the normal washing process. The claying process is very important, and it needs to be done with care.

Tape:

The final step in prepping your vehicle for polishing is taping of edges and panels. Tape helps to protect delicate materials and edges that could potentially get damaged if they come in contact with the buffer.

Prep Your Swirl Killer

When using Adam's Swirl Killer, you'll want to spin the pad freely on the tool and hit it with a pad cleaning brush to knock out any loose material that may remain from the manufacturing process to avoid it kicking out early during the buffing process.

Priming a clean, dry pad is considered the best approach for using Adam's Swirl Killer Polisher because it ensures the working surface of the pad is wet with product. This is important when working at maximum efficiency as the polisher hits your paint.

Priming the pad also ensures that you don't have any dry portion of the pad working over the paint un-lubricated. This really isn't a risk because since you're just starting out you're going to be removing defects a lot more serious than would be caused by any portion of the pad that is dry and spinning against the paint.

Once the pad is primed, center the backing plate on the pad and begin polishing. Our Swirl Killers are equipped with speed gauges. We recommend starting at speeds 1-3.

Remove Swirls & Scratches

When polishing your vehicle, work in left to right and top to bottom motions. 50% overlap per pass. Once you've polished out all swirls and scratches

remove any excess with Detail Spray and a plush microfiber towel.

Adam's Swirl Killer MINI allows you to finish down a surface amazingly, to as near flawless as possible with minimal effort. In some instances, this can be accomplished in as little as one polishing step, unlike rotary buffers. Rotary buffers can leave holograms or buffer trails from improper technique, pad type, or compound, which then require additional polishing steps to make the surface hologram free. The longer throw of the Swirl Killer MINI when compared to other traditional random orbital polishers allows for stronger and faster correction, while still being safe on the surface. For these reasons, Long Throw Polishers are bridging the gap in regards to time savings compared to Rotary Buffers.
Why Choose Adam's Polishes For Your Car Cleaning & Auto Detailing Accessories?
We Always Prefer Quality Over Quantity
When Adam Pitale founded Adam's Polishes, he wanted to create a detailing culture that changed the way people cared for their vehicles. Adam's objective was to take what use to be considered a chore, simplify the process, and make car care enjoyable for everyone!
When you receive an Adam's product, you are getting a premium product that has gone through an extensive and rigorous development process. Adam's products are not mass-produced and each is carefully formulated with special blends of high-quality polymers, acrylics, and waxes. Since 2000, Adam's Polishes has obsessively researched, tested, and sourced only the highest quality ingredients for our products. With each chemical, we do everything in our power to formulate the perfect ratios to bring out the best in your vehicle.
We constantly reevaluate and test our blends to ensure that we are offering you the most technologically advanced and safe products available. Adam's Polishes is dedicated to bringing you the best cleaners, towels, accessories, waxes, and coatings to outshine and outlast any product you've used on your vehicle - That is an Adam's Promise!
View full details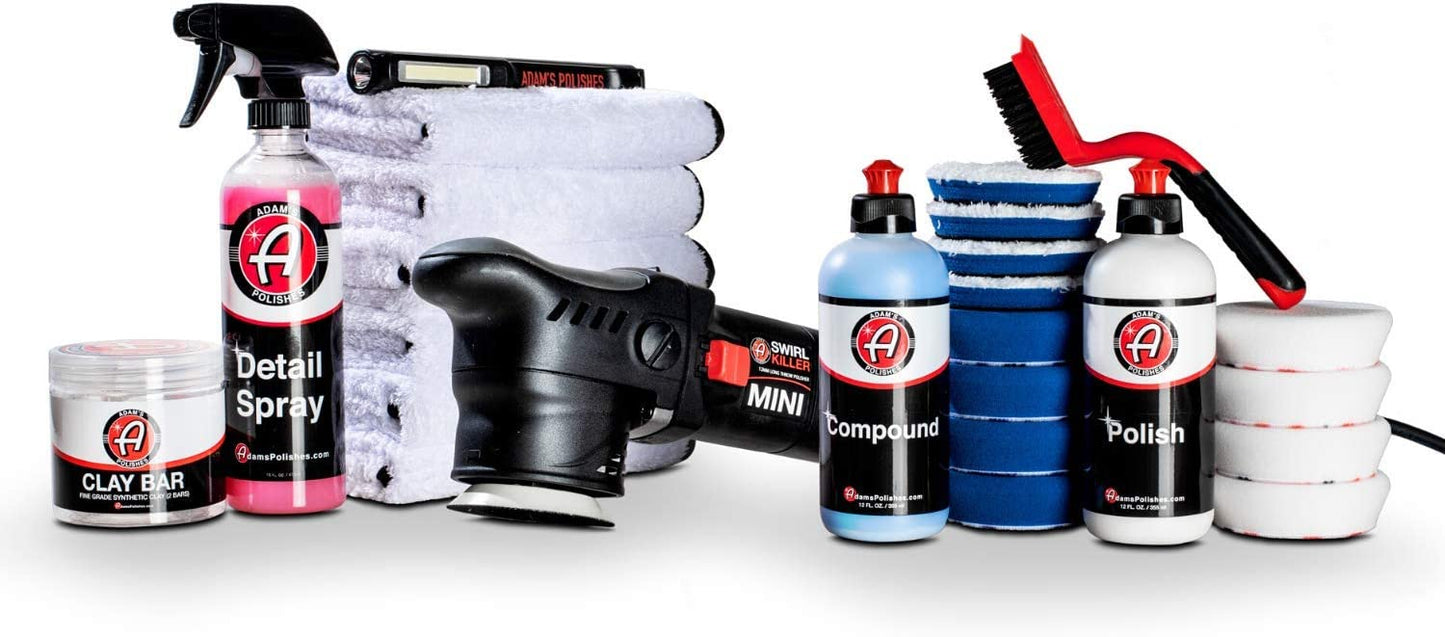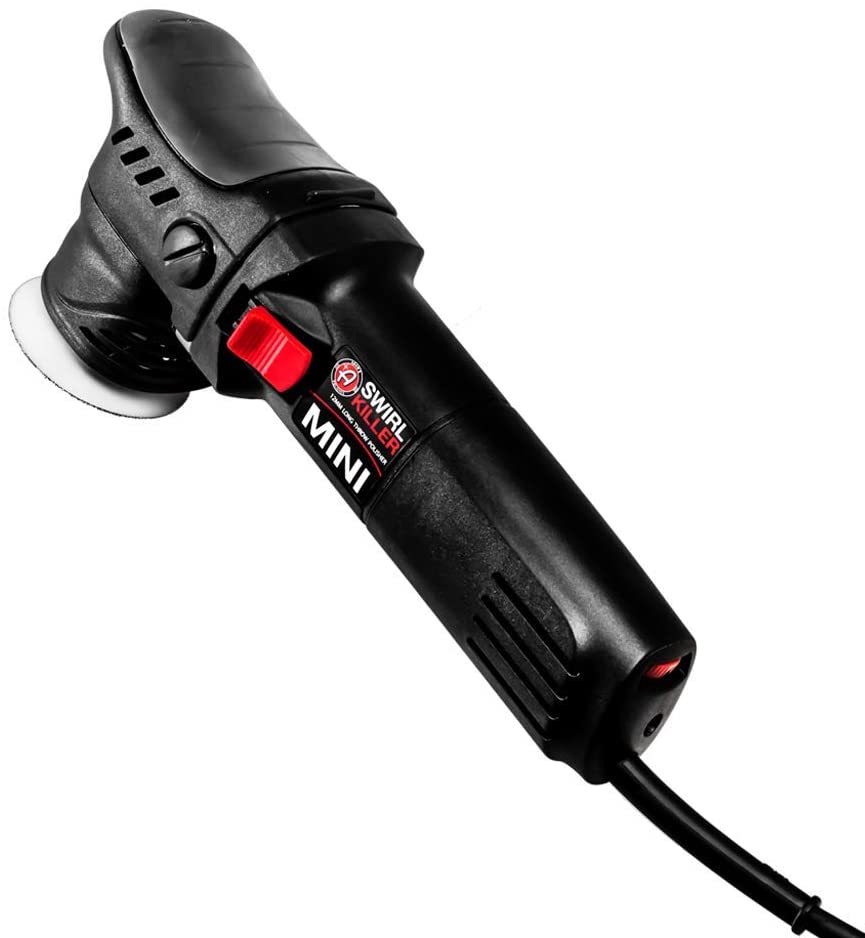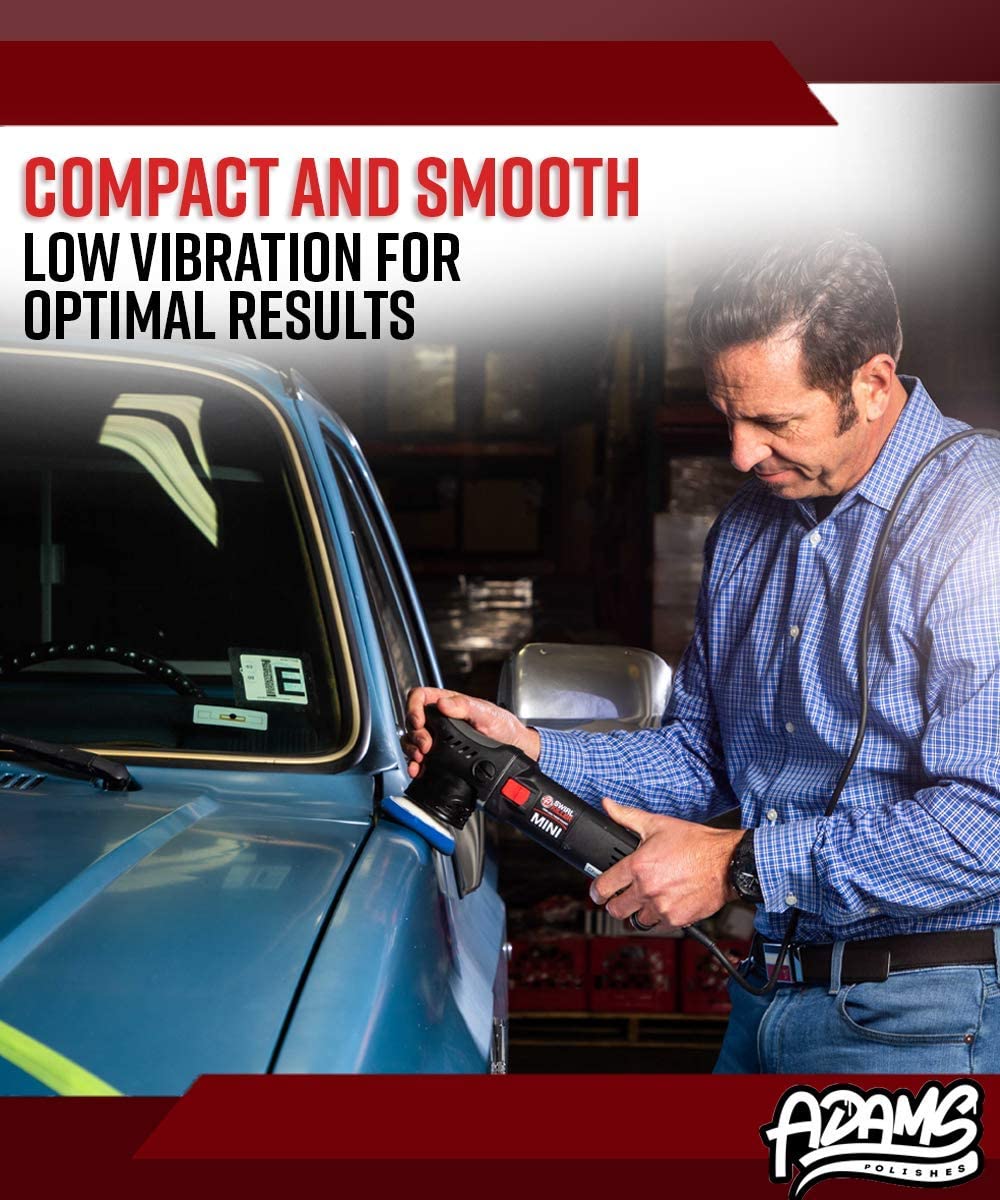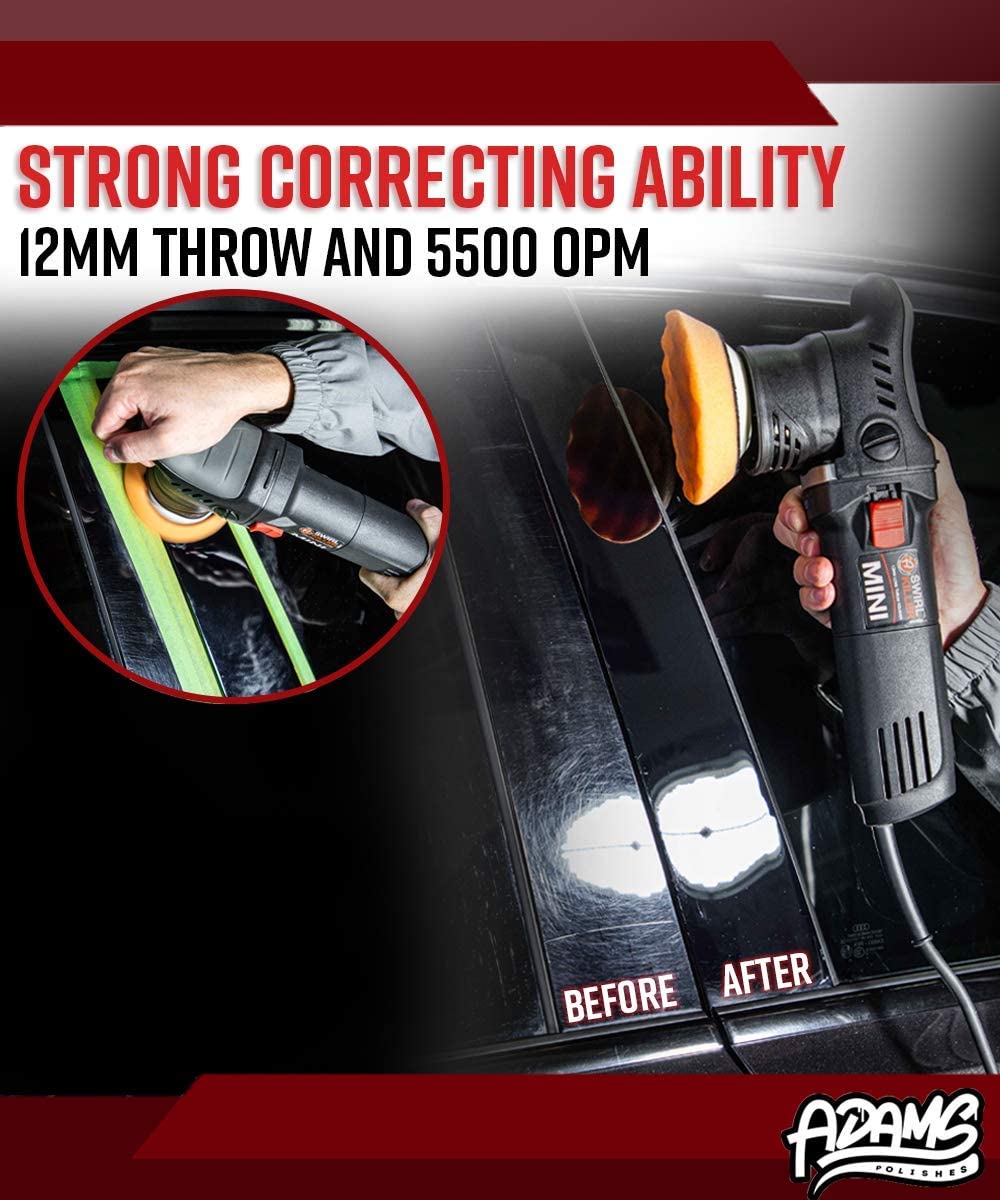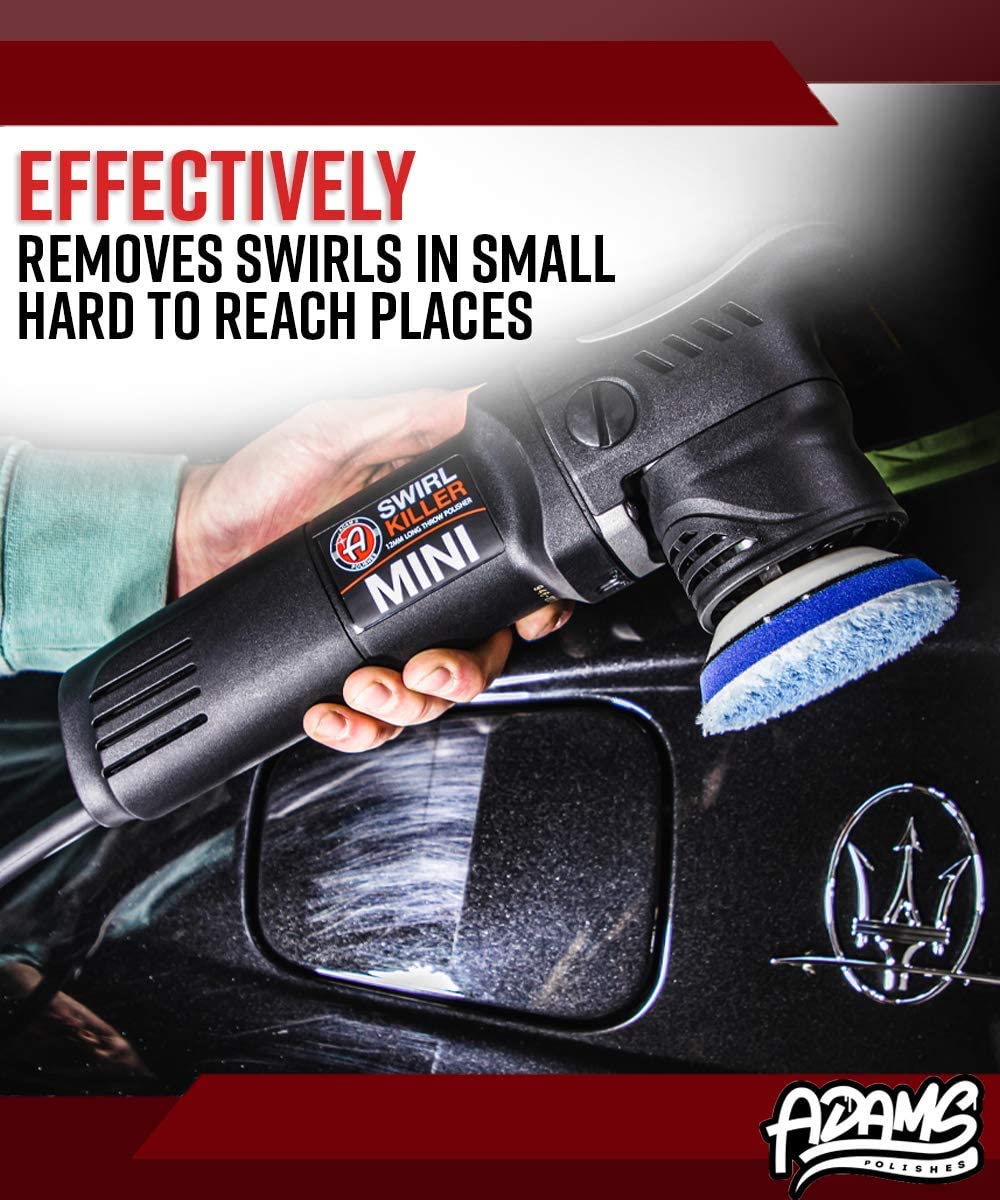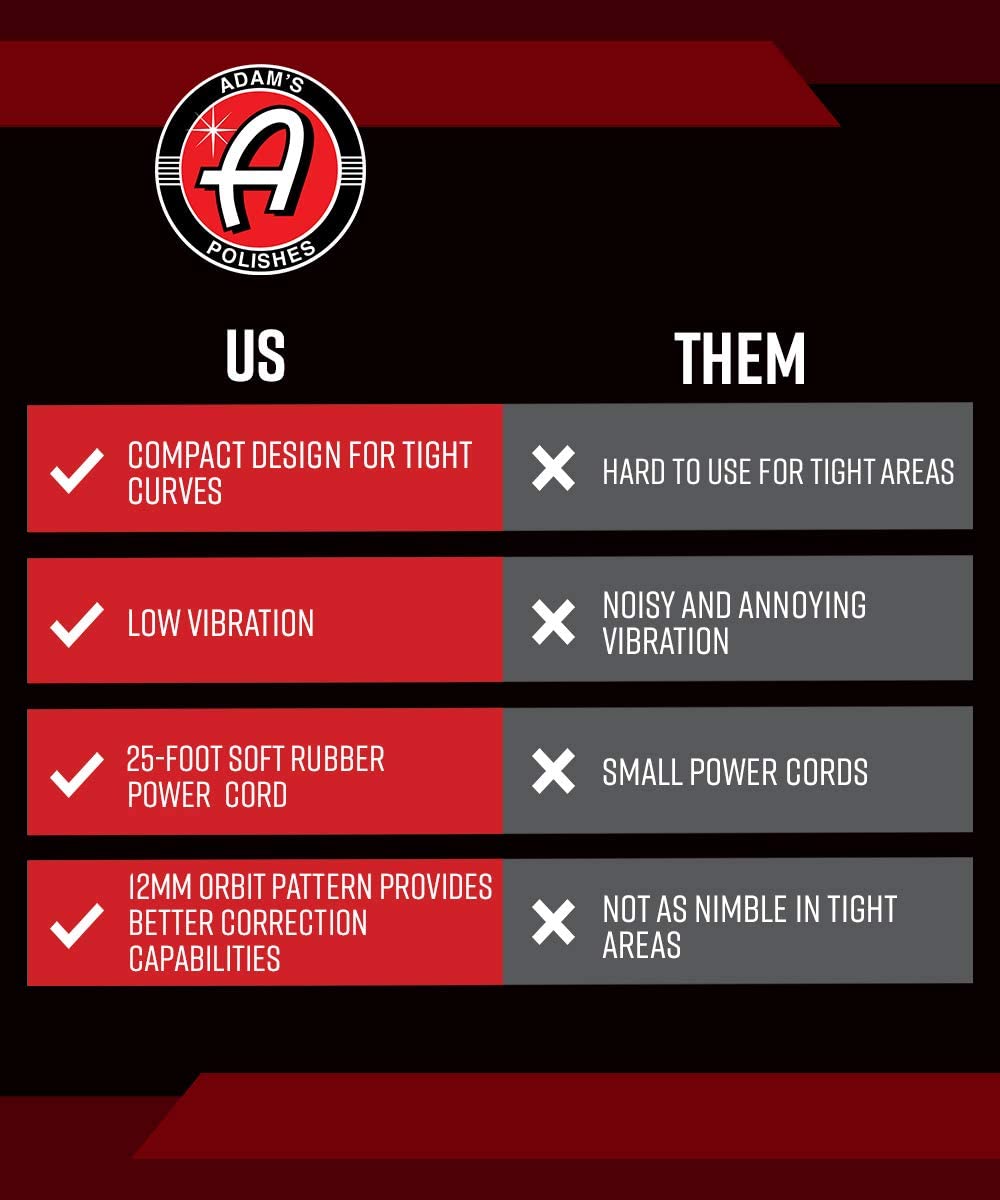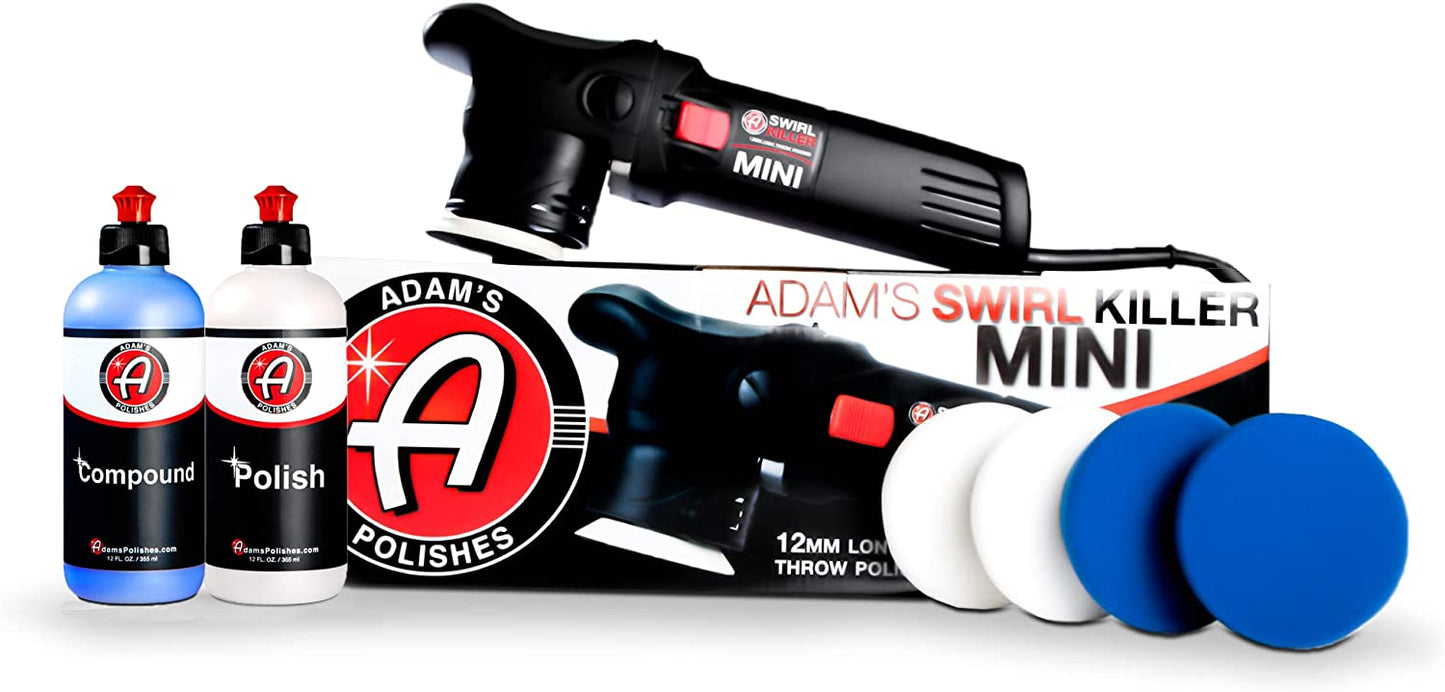 Free Shipping

Pair text with an image to focus on your chosen product, collection, or blog post. Add details on availability, style, or even provide a review.

Hassle-Free Exchanges

Pair text with an image to focus on your chosen product, collection, or blog post. Add details on availability, style, or even provide a review.